Description
Affordable perfection. 1060mm wide deburring machine.
Discover the ultimate solution for deburring and rounding of sharp edges with the Edge Master from VG. Offering unique technical features and impressive performance this machine is unmatched for versatility in metal finishing.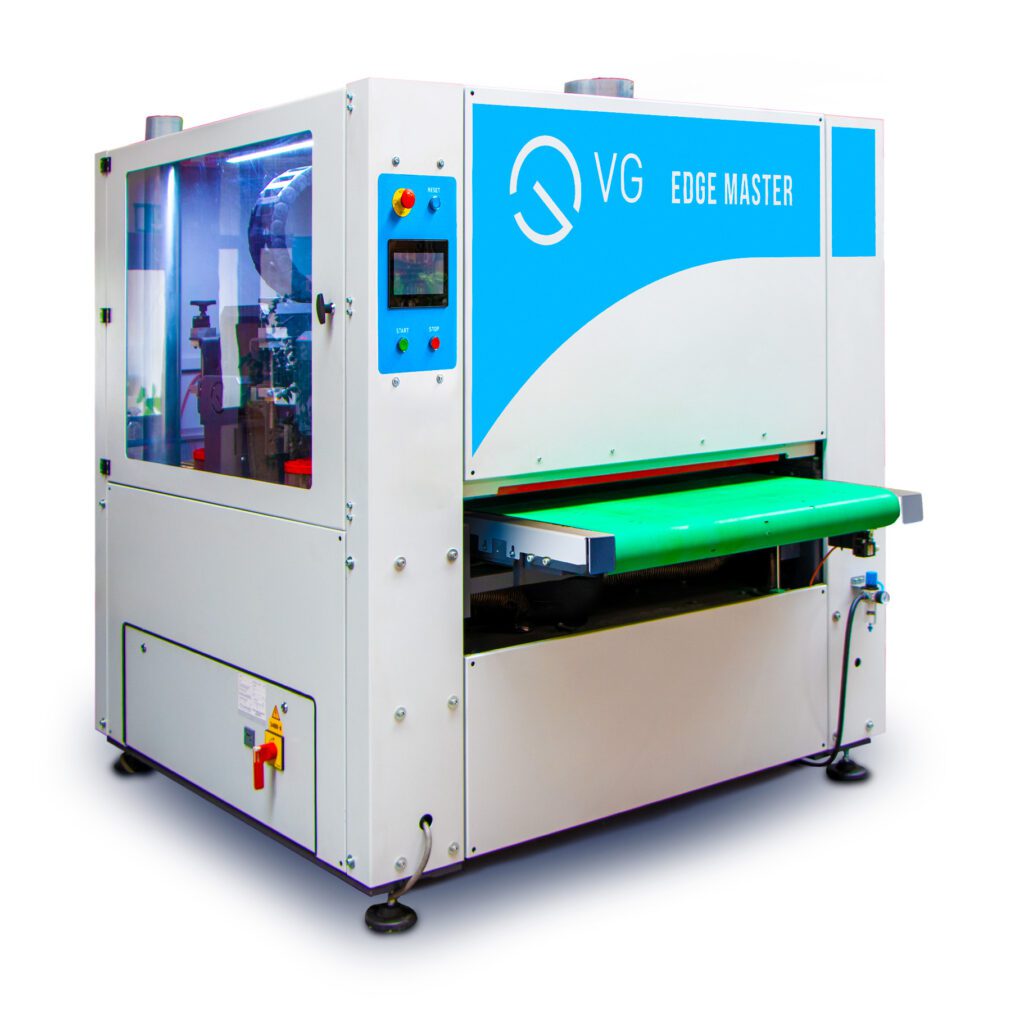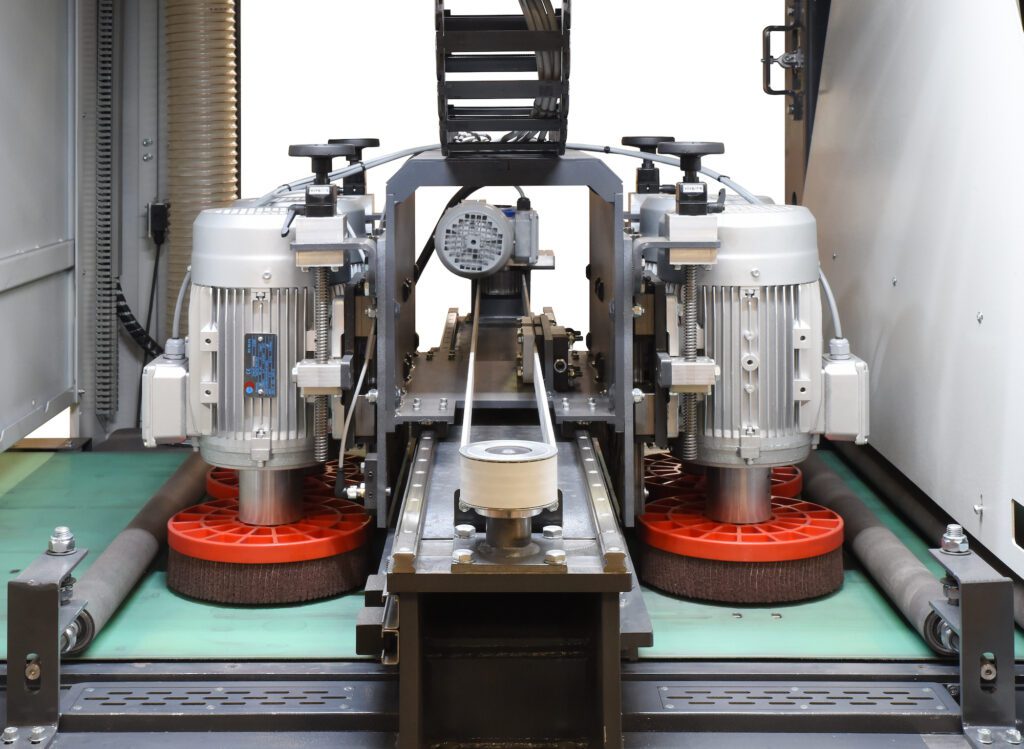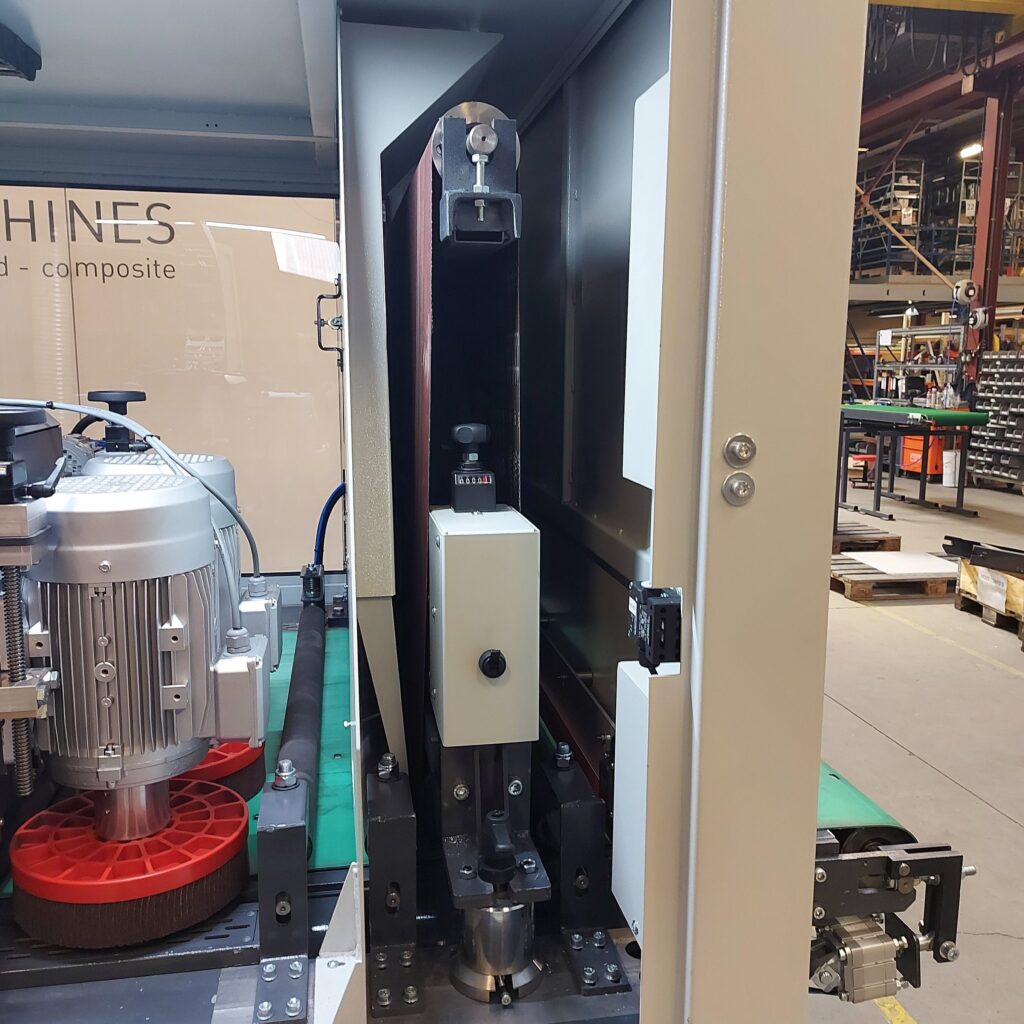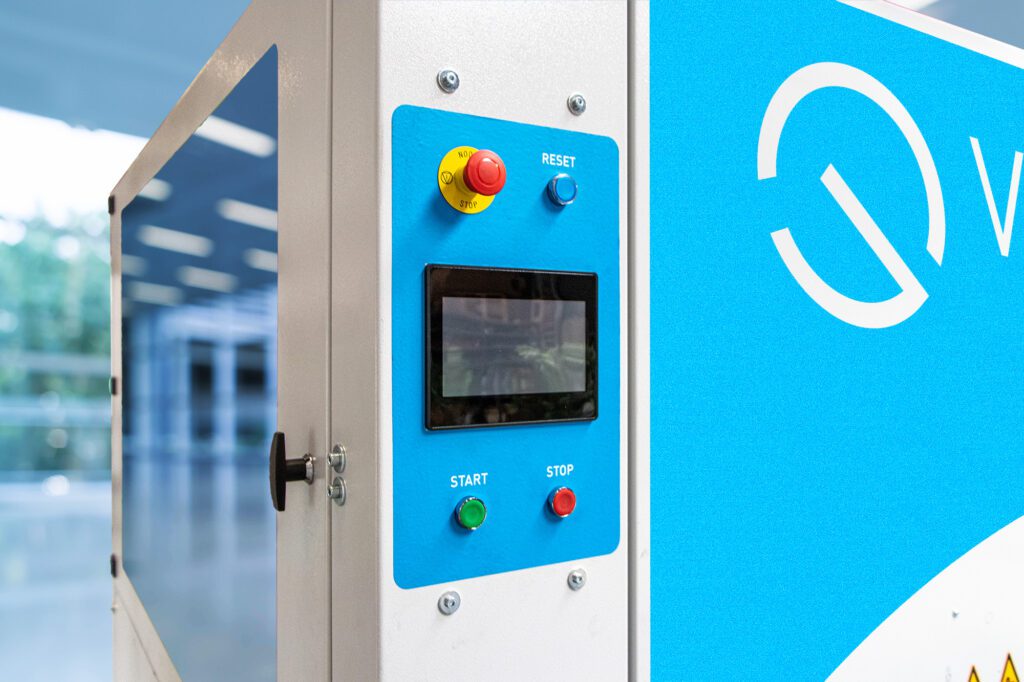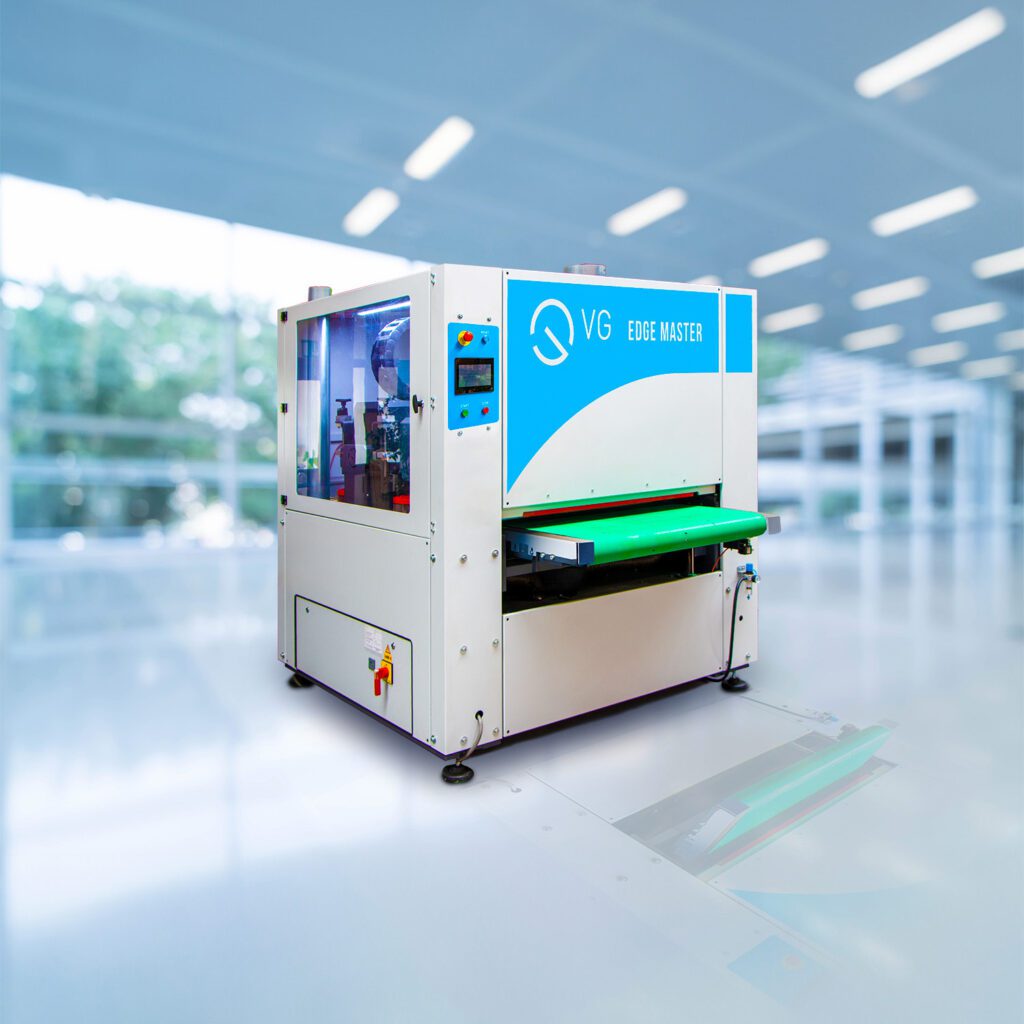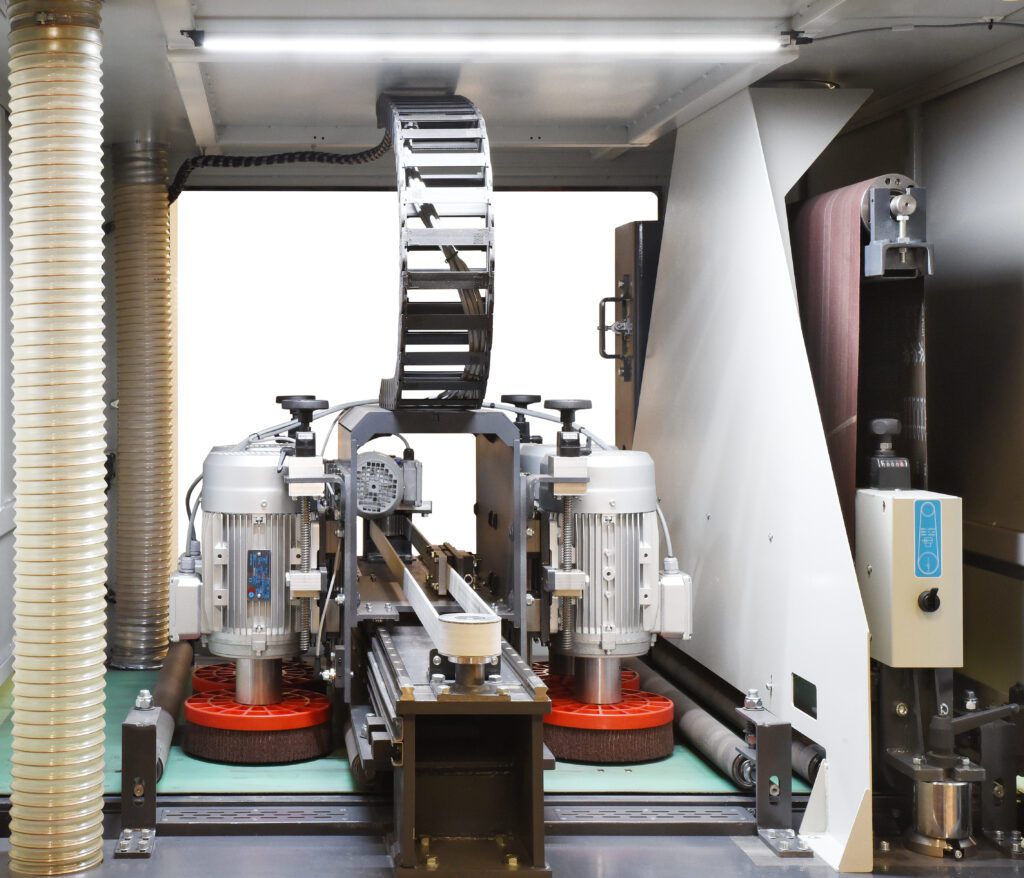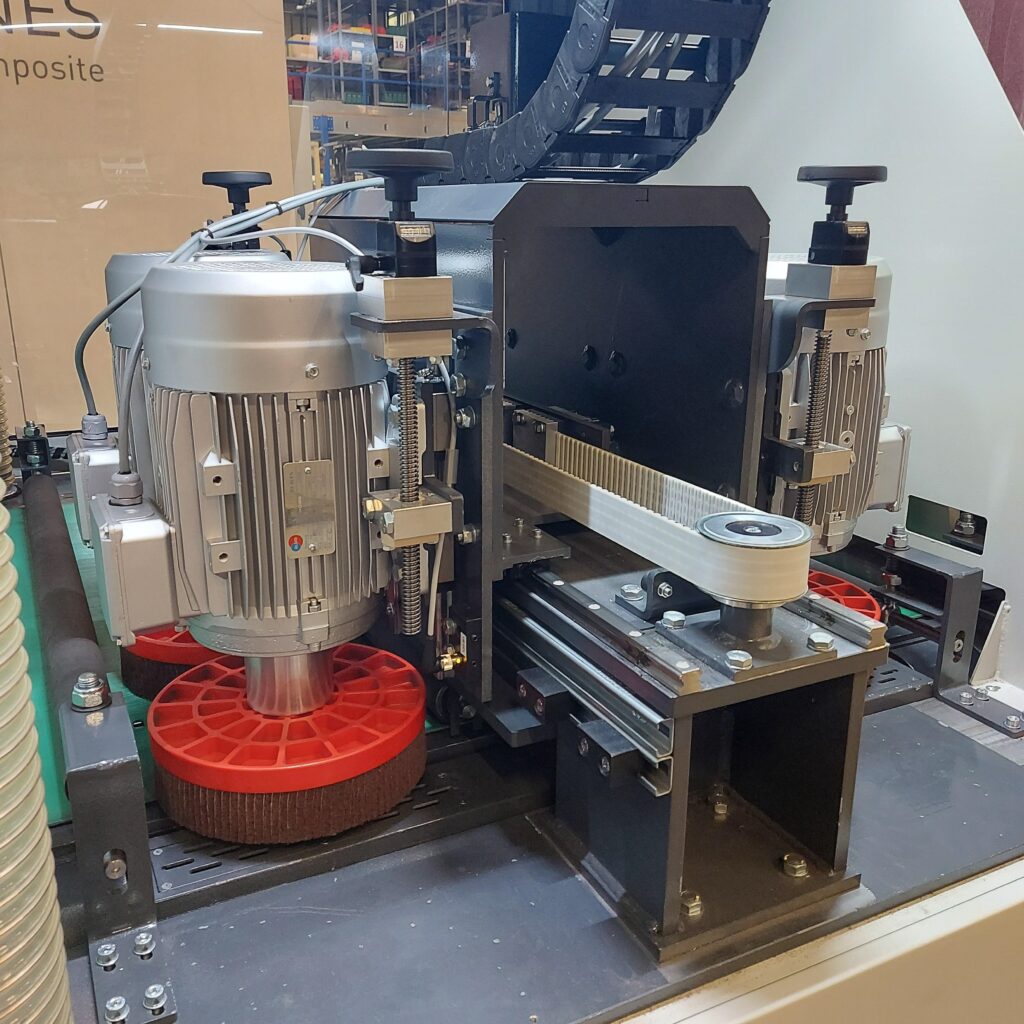 Edge rounding
Laser oxide removal
Heavy slag removal
Deburring
Technically underpinned for your success…
At VG Machines, we have specialised in providing high-quality metalworking solutions. The Edge Master is the result of our commitment to innovation and providing the best possible tools for your craftsmanship.
We understand that precision and efficiency are crucial in your daily operations. That is why we have designed The Edge Master with the latest technologies and materials to meet the high demands of modern metalworking.
Targeted grinding on hard burrs is handled by the abrasive belt in the first position before top-down deburring brushes take care of the remaining burrs on the peripheral edge and all internal shapes.
The TopBrush system allows you to perform multiple operations at the same time by combining your choice of brush; for example, laser oxide removal brushes can be deployed alongside edge rounding brushes simultaneously to achieve your desired finish without compromising processing time. Optimum performance for the Edge Master machine is achieved at 4M/min.
Technical Data
| VG Edge Master | |
| --- | --- |
| Working width | 1060mm |
| Machine dimensions | 2640x1905x2040mm |
| Abrasive belt dimensions | 1060x1900mm |
| Abrasive belt speed | Variable |
| Brush diameter | 250mm |
| Brush speed | Variable |
VG Machines Edge Master technical data
Downloads
Product brochure