Description
Compact and versatile deburring machine.
The affordable CT650 handles metal parts up to 650mm width and offers unrivalled finishing possibilities.
The essence of deburring, grinding, rounding and finishing. This deburring machine benefits from the VG basic features: reliable, practical and economical. Everything that VG Machines stands for. Made with an eye on finishing, fundamentally in the workshop.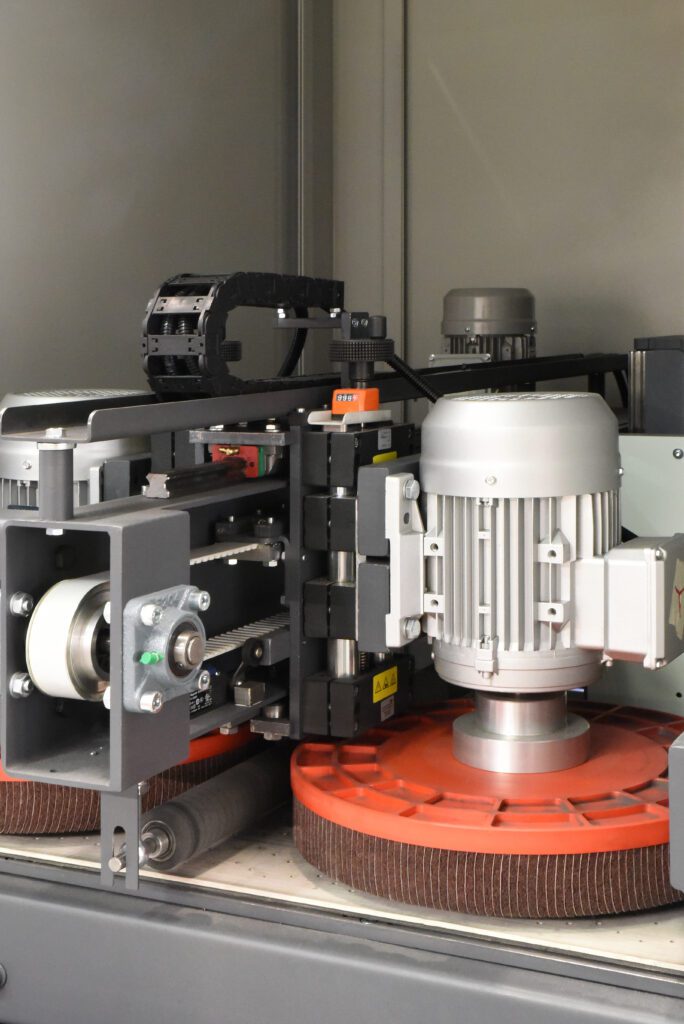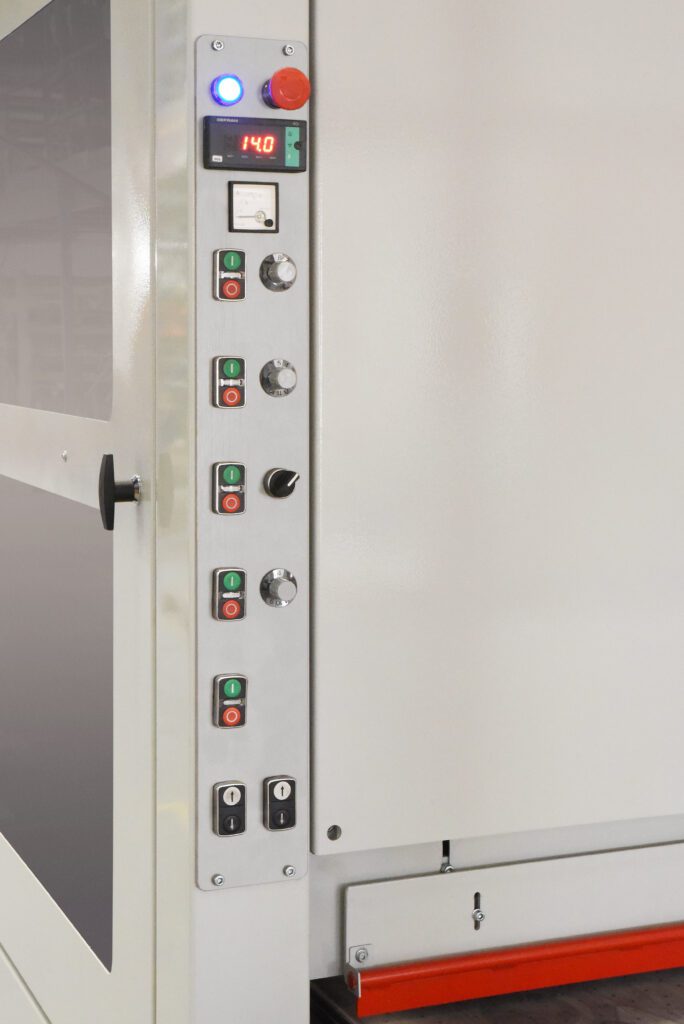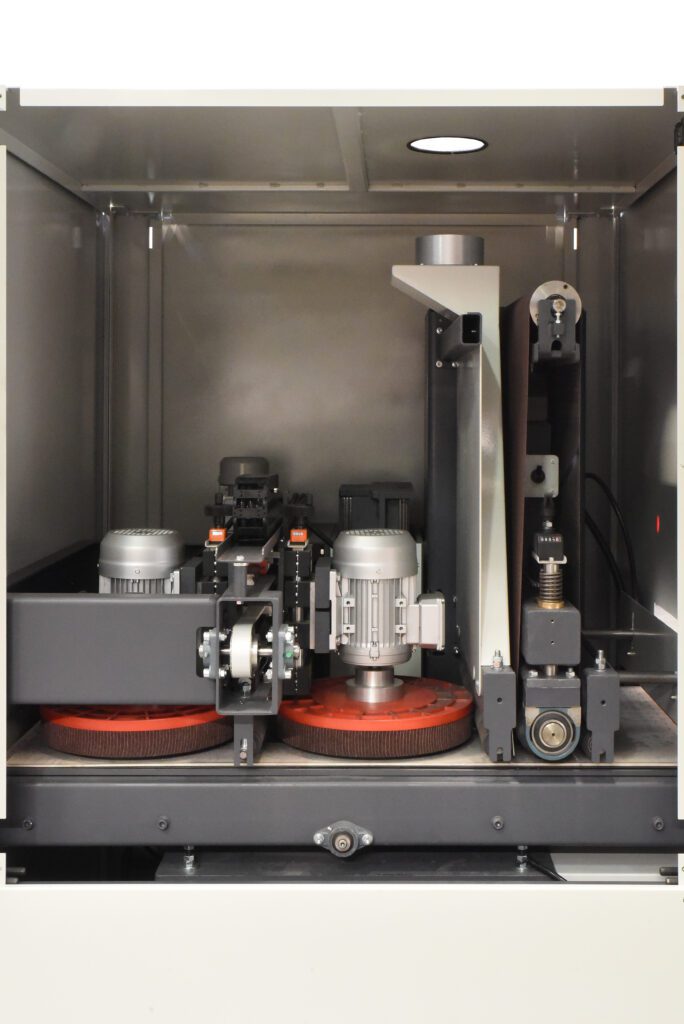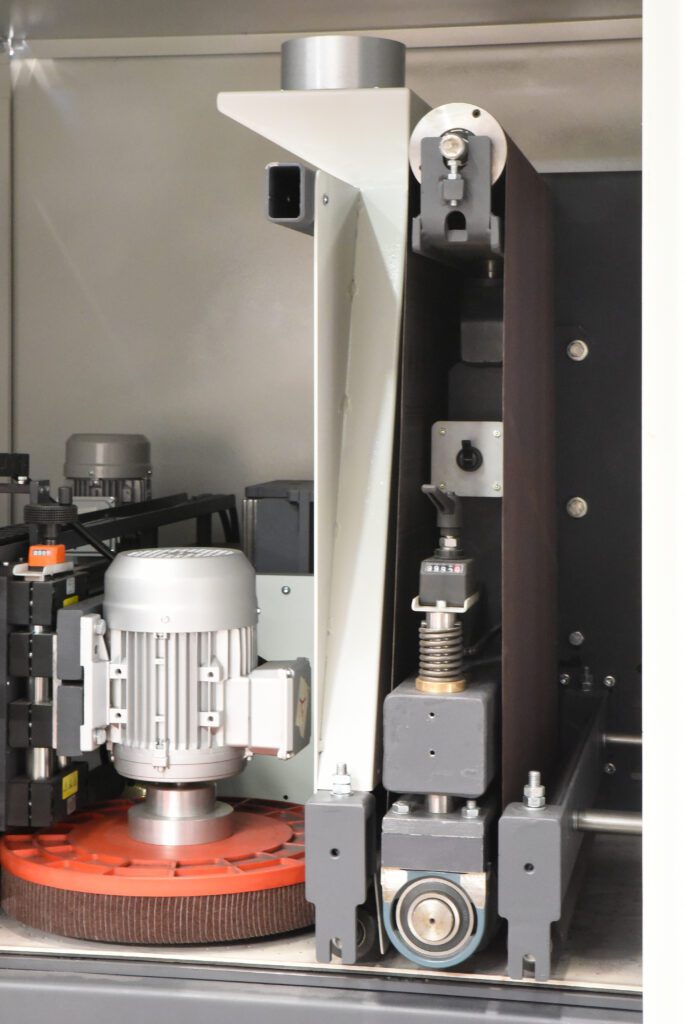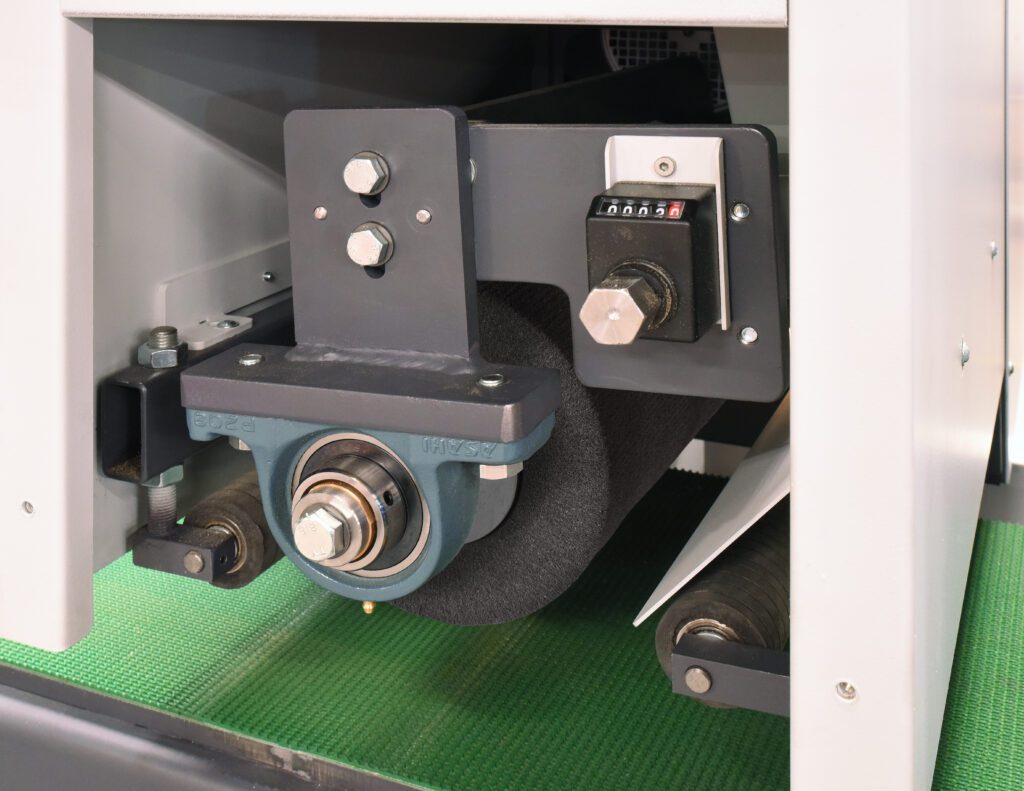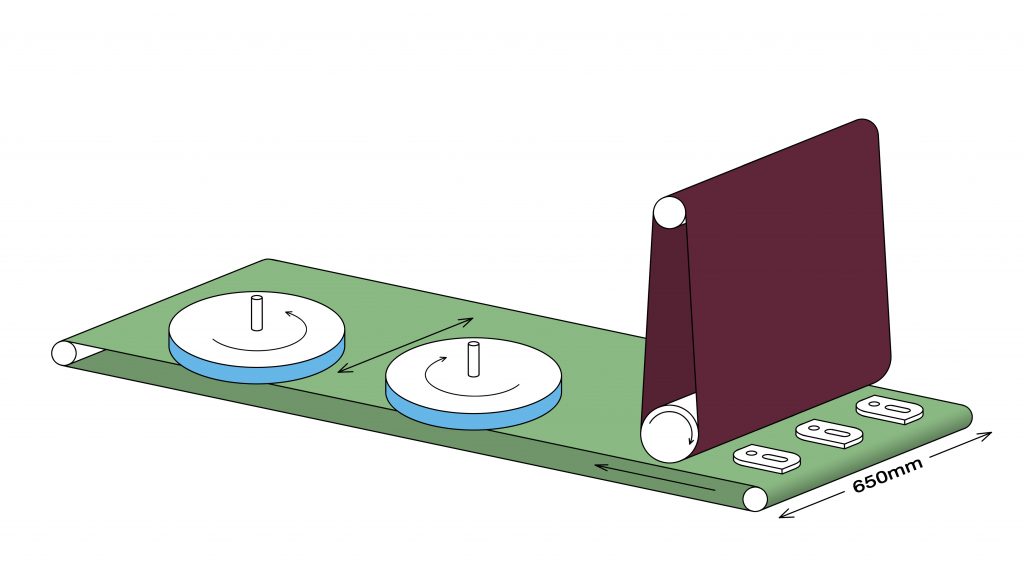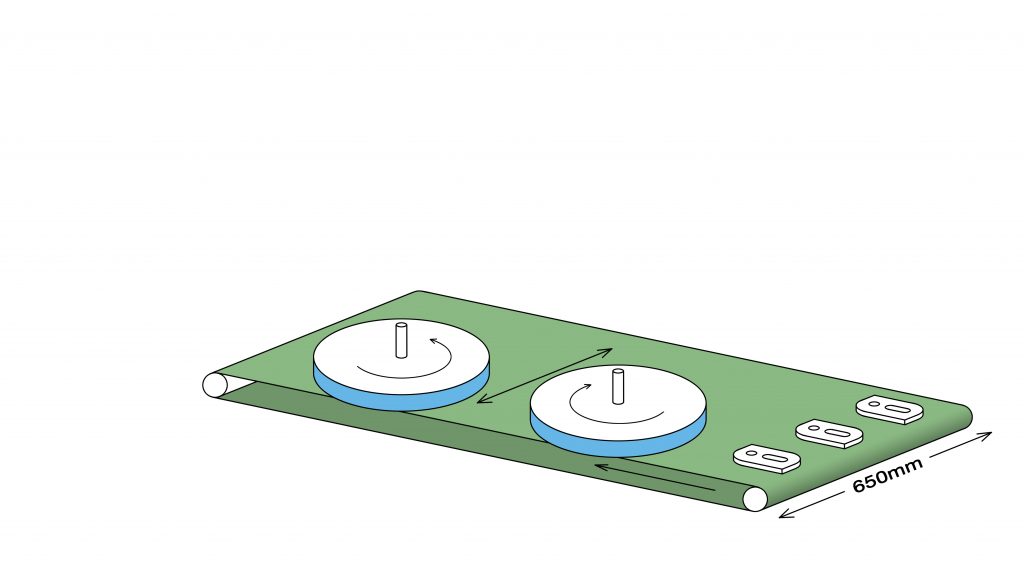 Edge rounding
Laser oxide removal
Heavy slag removal
Finishing – straight grain finish
Controlled roughness
Deburring
General:
The affordable CT 650 delivers metals up to 650 mm wide in their cleanest form. The controlled movement of the grinding belt ensures unprecedented reliability thanks to the electronic oscillation system. The integrated quick clamping system makes changing the grinding belt quick and easy. As a result, this economical machine offers you unrivalled finishing possibilities. This deburring machine is extremely suitable for deburring, rounding and finishing.
Conveyor table:
The CT 650 deburring machine is characterised by its consistent precision in the finish it delivers. To achieve this, the workpieces must be fed through the machine stably and consistently. Due to the special material selection of which the 650 mm wide conveyobelt is composed, the belt has a strong anti-slip property and is resistant to sparks and oil. In addition, this cost-effective deburring machine is also available with a multi-purpose vacuum support and magnetic track. For efficient handling of small parts, ferrous and non-ferrous.
Oscillating brush system:
The brush unit has 2 top brushes. 1 counterclockwise and 1 clockwise. The 2 stations, each with a large top brush, can move across the entire belt width. The setting of this stroke can be short or long. This allows both small and large cut parts to be deburred, rounded and finished perfectly. The brushes are easy to change and can be adjusted individually. Combinations of different types of brushes on 1 line can considerably shorten the production process in 1 pass.
Closed box design:
The closed housing guarantees optimum safety, operating comfort and health. All grinding dust remains in the cabinet and can be extracted. The strategically placed control panel is intuitive to operate and the large windows give the operator an excellent view of the process.
Constant feed height:
The CT 650 has a fixed table height. This allows for easy installation of infeed and outfeed tables, roller conveyors and return belts. Due to this unique machine design, the extension can also be mounted at a fixed height. This saves expensive adjustment systems.
Downloads
Product brochure